Austin, Travis County, TX Sub-Contractor Liability Insurance
TWFG - Contractors Insurance - Your Austin, Travis County, TX Sub-Contractor Liability Insurance Experts
Sub Contractor Insurance
Whether a contractor has obtained your services to help erect a home, pave a highway, or balance atop a city skyscraper, subcontractors are exposed to perilous situations. Because of the nature of your profession, it is essential for you to protect yourself with insurance coverage.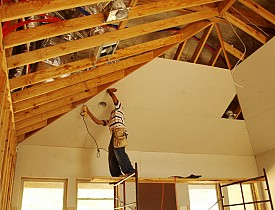 McKinney Insurance Services has dedicated agents with experience covering subcontractors. We can insure you for each specific project you are hired for. From home renovations to building demolitions, we will provide you will comprehensive coverage that will protect you and your assets.
We will customize your subcontractors policy to meet your unique needs. You can opt for a policy that has any or all of the following coverage options:
General Liability Insurance
Workers Compensation insurance
Bonds – License and Permit
Builders Risk
Heavy Equipment and Contractors Hand Tools
Commercial Auto
Life and Health Insurance
Contact TWFG - Contractors Insurance for a free, no obligation subcontractors insurance quote
Let the TWFG - Contractors Insurance, help you understand and protect all of the risks you run and all of the perils your business faces. We will do this with a well thought out and executed business insurance policy designed just for our Subcontractor Liability Insurance policy holders.